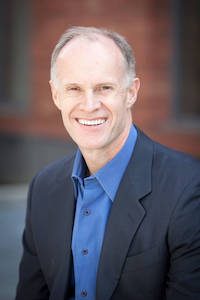 Rodney Tom is running for 48th LD State Senate. People from local Chinese American community have found that Tom's views on education, taxes align with their views. To show their supports, more than 20 people attended a home fundraising event this past Sunday, and they raised $8,900 during the event for Tom's campaign.
After a brief socializing period, Rodney Tom formally introduced himself. He started telling people that education was the reason that he got into politics. He had served in K-12 and higher Ed committees while in Olympia. As Senate Majority Leader, he lowered state college tuition for the first time in Washington's history, making college more accessible.
When a lady asked Rodney Tom to name three things that differentiate him from his opponent, Patty Kuderer, Tom quickly pointed out three things that set him apart from Kuderer:
Student-focused education system (vs. teacher-centered). Tom wants to provide incentives to recruit the best and brightest to be teachers, and reward teachers based on their performance.
Limited-sized and responsible government (vs. giant government taking over everything).
No state income tax, no capital gains tax, no head tax. When he was the Majority Leader of the Senate, he balanced the state's budget without raising taxes a single time.
Tom's answer apparently resonated well with this lady. Within minutes, there was a feed in WeChat quoting the three points Tom outlined. Half hour later, another feed showed up in WeChat from another attendee praised Tom's views on education.
Other than education, taxes, people also asked Tom how he plan to engage people, especially Asian Americans, from his district. Asian Americans represent 24% of population in 48th District, Tom's opponent, Senator Patty Kuderer, not only failed to engage Asian Americans in 48th District, she also showed no interest in listening to their concerns when they strongly opposed SB6406, a bill that Kuderer sponsored. Tom said that he would have coffee shop meetings or attend home gatherings to engage conversations with people from his district. Tom also gave out his email and phone number, and encouraged people to call him to discuss issues that they concern about.
Tom has been attacked for allying with Republicans in 2013 to take control of the state Senate. When asked about those attacks, Tom said "My positions have not changed. The parties have changed." Indeed, in Mr. John Carlson's 2013 article, Understanding Rodney Tom would teach Democrats a lot, he wrote "Other critics call him inconsistent, but his views — not on parties certainly, but on issues — line up today with where they were when he entered politics."
Discussions continued on WeChat after the fundraising event wrapped up. As more people learned about Tom's experiences and views, more people are convinced that he is the right choice for 48th LD State Senate. Donations continued to pour in after the event. Within 24 hours, the fundraising event reached its goal of raising $10,000 for Rodney Tom's campaign!
To learn more about Rodney Tom, or donate to Tom's campaign, please visit RodneyTom.com